- Interview In Al Siyassa Newspaper (Kuwait)
1- Diet for pregnant women.
2- Causes of obesity, treatment, superfoods for weight loss, healthy cooking tips and other advices 
3- Ramadan Newspaper Interview ( Kuwait) 
Because Ramadan seems to be centered around food, starting from Iftar time, to Ghabka and Souhour time,  of course without forgetting the sweet part , nutrition tips and advices were given to avoid bad habits including weight gain, digestive problems, reflux and many more...
4- Interview In Mondanite magazine ( Kuwait)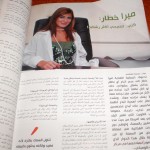 Secrets-for Weight loss and diet misconceptions
5- Nutritional article in Kidzee newsletter: Oct/Nov 2011 ( Kuwait)
This article is addressed to parents, I wrote some tips that can benefit all parents who care for their kids health!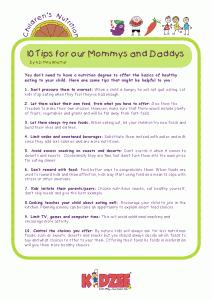 6- Al Diyar Newspapers  (Lebanon): 2012
1- Encourage your child to like vegetables!
2- How to choose a healthy coffee?
7- Pharma Sante Magazine ( Lebanon): 2012
- March issue: Fight Menopause!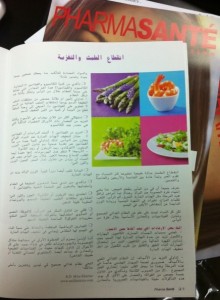 - April issue: Best Snacks you  can munch on!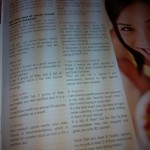 - May issue: Beat stress through good nutrition!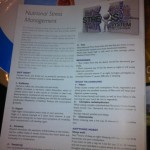 8- Fitness news magazine: (Lebanon)
March issue: For healthy mothers!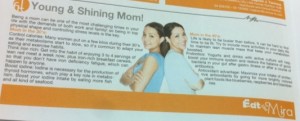 - April issue: Burn calories by incident!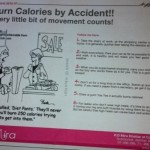 - May issue: Lose weight in bed!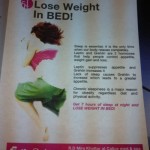 - June issue: Fight cellulite!
9- Al-Yakaza magazine (Kuwait & Lebanon):
This interview was done at my clinic, explaining what is special about my clinic, what are the special products I have, the special tests I do  and about the services we offer from anti-cellutluite  to fat cavitation.
10- Al Khaleej Interview: Ramadan Special