About Mira
Mira is a Registered Dietitian graduated from the American University of Beirut. She also earned her certificate in Sports Nutrition from the International Sports Association (ISSA), and so became a sports dietitian as well, helping athletes reaching their fitness goals, improve their health, optimize their performance and manage their weight.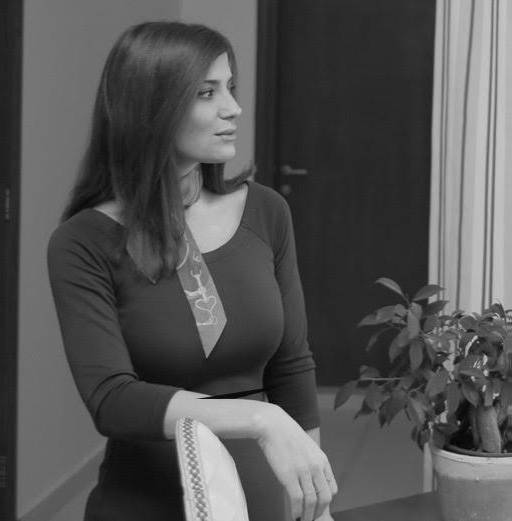 Mira has been practicing her job as a clinical dietitian for more than 10 years, and got so devoted for her career. When she was 17, she had a big passion for nutrition and healthy lifestyle as she used to visit her dietitian and lost 20 kg, so she just wanted to be like her! She understands each one of her clients, and says: " My clients remind me a lot of myself a few years back, and my pleasure is just seeing them having a new healthy lifestyle and reaching a healthy weight!" "EatLikeMira" started on January 2010 and is aiming to fulfill all your needs to ensure all of you are having the best lifestyle you're aiming for!
Helping people heal their relationship with food,  Mira's aim is to partner with you on your Food Peace journey.
Focusing on modifying healthy nutrition habits to practice, rather than changing the whole restaurant menu.
Mira has a special test for food sensitivities produced by  chemical components of food.
Mira is engaged in public speaking and our complicated relationship with food and body. Invite her to speak here.
Teaching you how to control your meals and snacks quality and quantity, how to conduct a healthier lifestyle to glow from the inside out.
Mira is dedicated to provide healthy tips regulary, sharing many health topics that will benefit everyone.
Register in one of my diet plans
Nutrition is my passion! So I've created those food packages to help with all aspects of assistance, whether you are overweight, underweight, pregnant, breastfeeding or even suffering from any health or food allergy. These packages are also personalized to reach a high level of fitness
SUN – THU 09:00am – 06:00pm
FRI We are closed, please drop us a message>
Drop Mira a Line
Let us know if you have any questions!
Thank you for visiting my page! My name is Mira Khattar. I'm an experienced Dietitian providing consultations in Kuwait, Lebanon and the region.