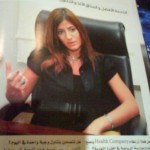 Let me start by sharing my story with you, you can say it is a sort of confession:
personally, I have struggled with weight problems at the age of 15, food for me was a priority, and I couldn't resist the    good, fatty and delicious recipes!
Food was a source of nourishment as it has to be, and a source of comfort, stress release at the same time; I was literally an emotional eater.
I tried many diets that always start at the beginning of the week, diets that i take from friends, from internet, but unfortunately one week later, I'm back to the old habits!
I finally kept on gaining more and more weight due to the yo-yo diets that I followed until I ended up going to a professional dietitian who really followed me from zero and on a weekly basis, giving me the motivation and all the support I needed.
In less than a year, I lost almost 17 kg, I had a new lifestyle, the diet was varied, rich, I could eat anything I wanted but the portion is limited.. Working out has always been a must for me but with this new lifestyle, I got too devoted for sports, used to go to competitions and got 2 awards in running and 1 award in tai boxing.
I was feeling healthy, light and always in a good mood, and the best thing of it was that I maintained the weight I lost for several years..
Now I'm a dietitian, sitting behind the office as I was always aiming for, helping people to achieve their goals, change their eating habits, their lifestyles. I understand my patients and clients a lot and give them all the support they are looking for.
Weight loss is a mental and physical process. And through this blog, I'm putting myself to share my experience and my passion with you!