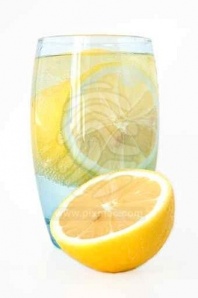 Morning warm lemon water is the key drink before breakfast to eliminate all the toxicity from your body, clean it and prevent problems of diarrhea and constipation.
Lemon is a Vitamin C rich fruit that enhances your beauty add the glow on your face.
Drinking the mix of lemon and warm water helps you in losing weight faster by flushing out body toxins.
Due to the high amount of Vitamin C, lemon is a good way to prevent flu and type of infections.
Don't add a lot of lemon to your water it will affect your stomach due to its acidity,  little is enough. 
Try it!